concept for a multifamily residence in frankfurt/main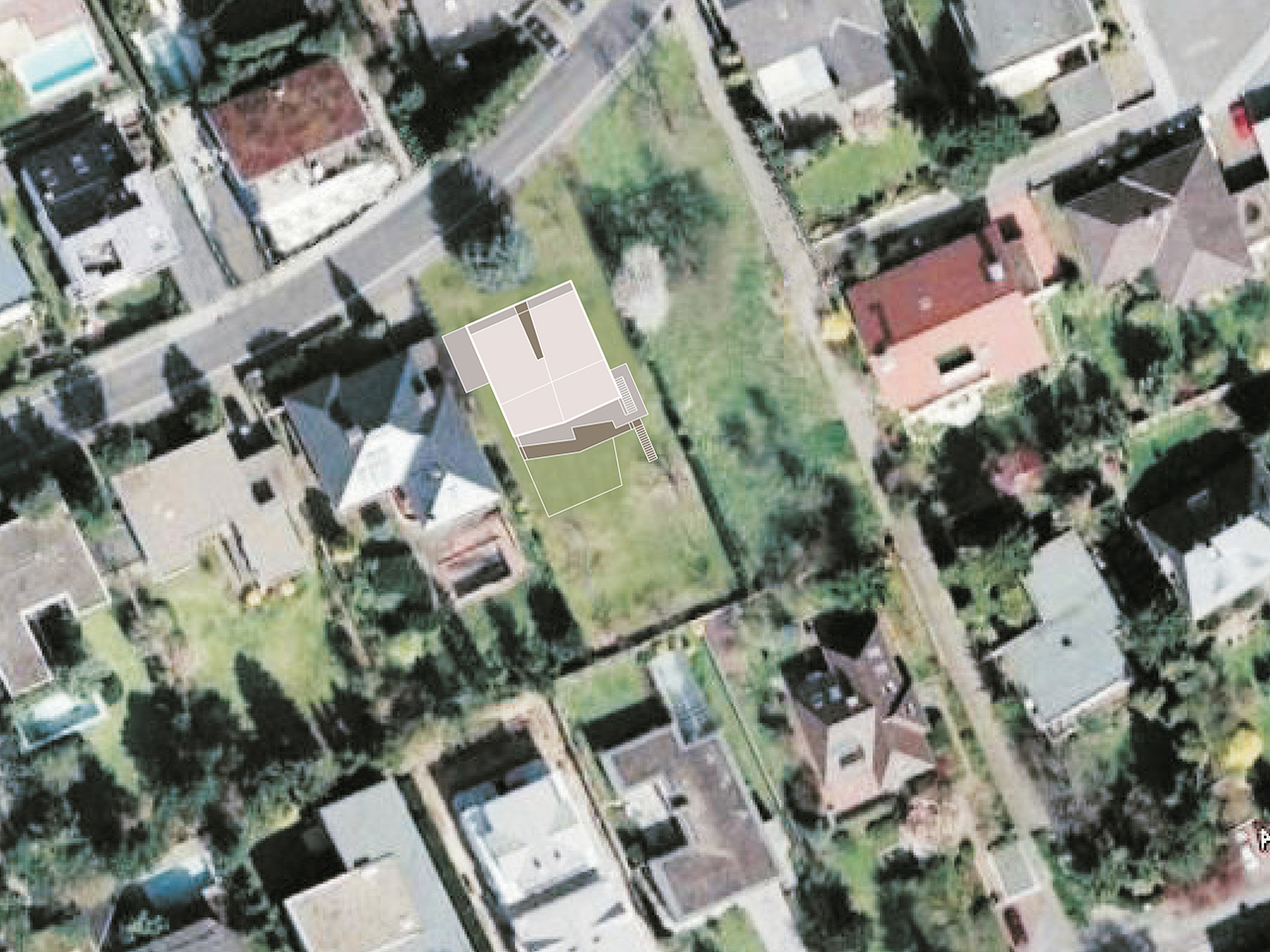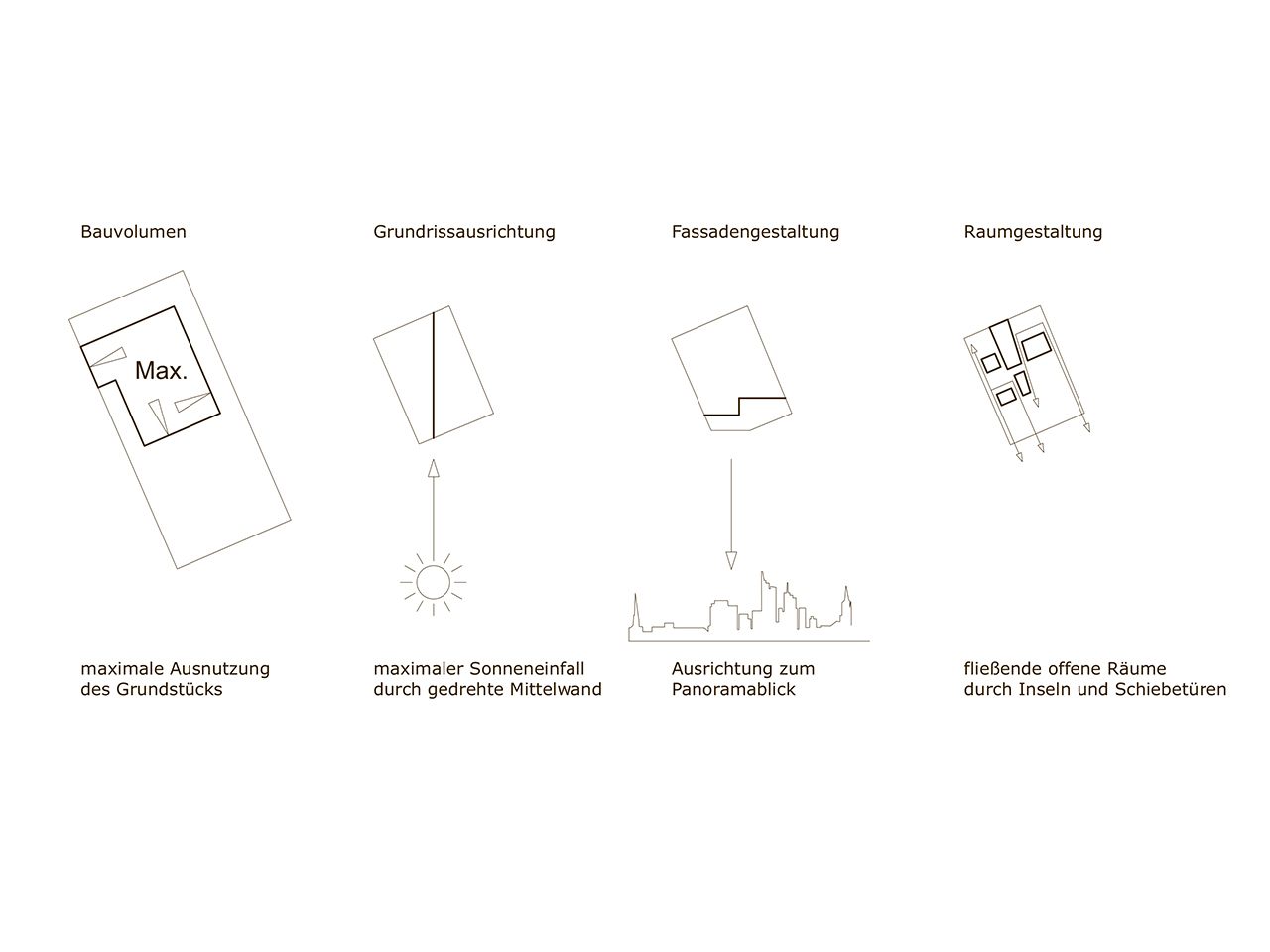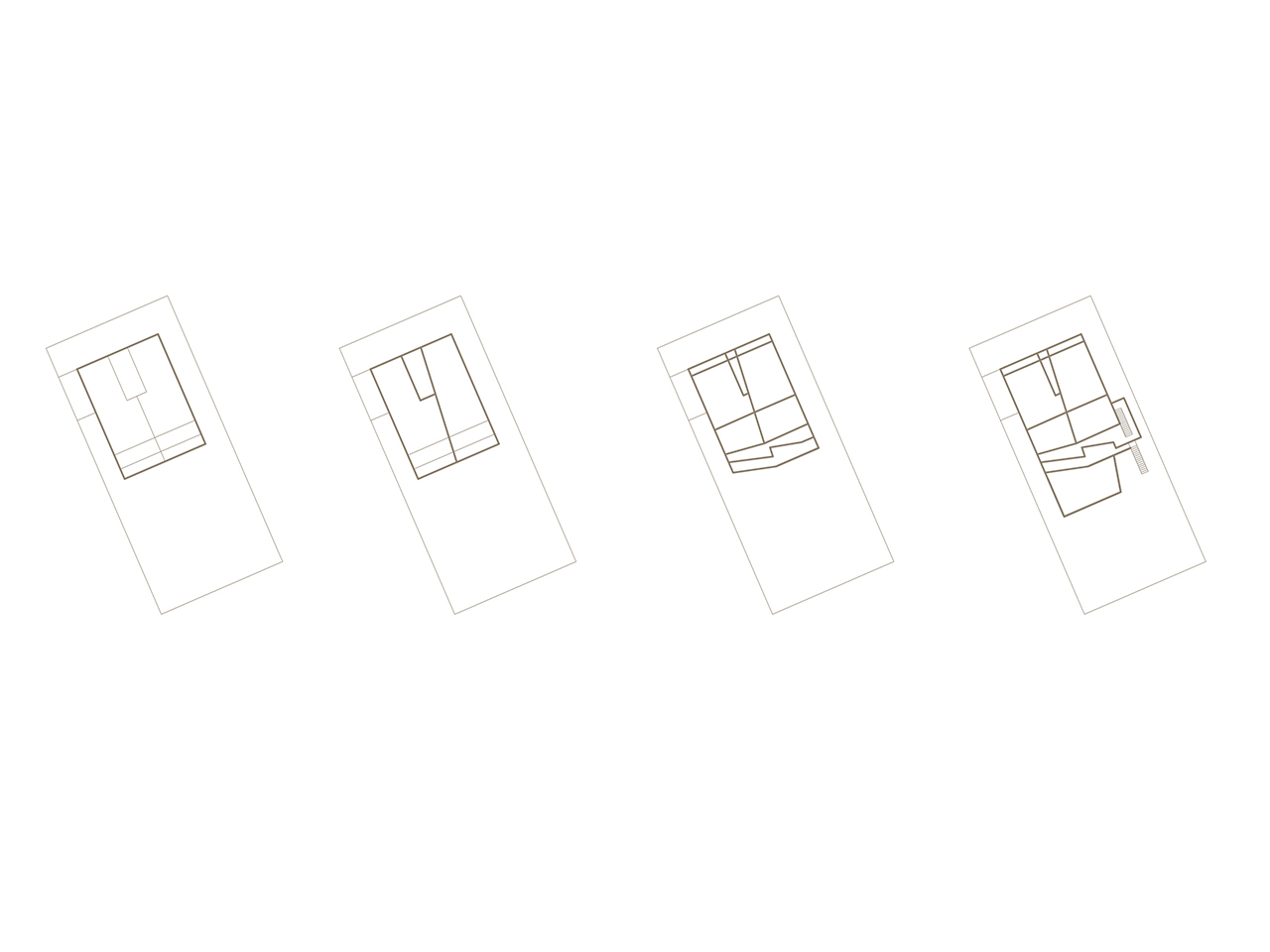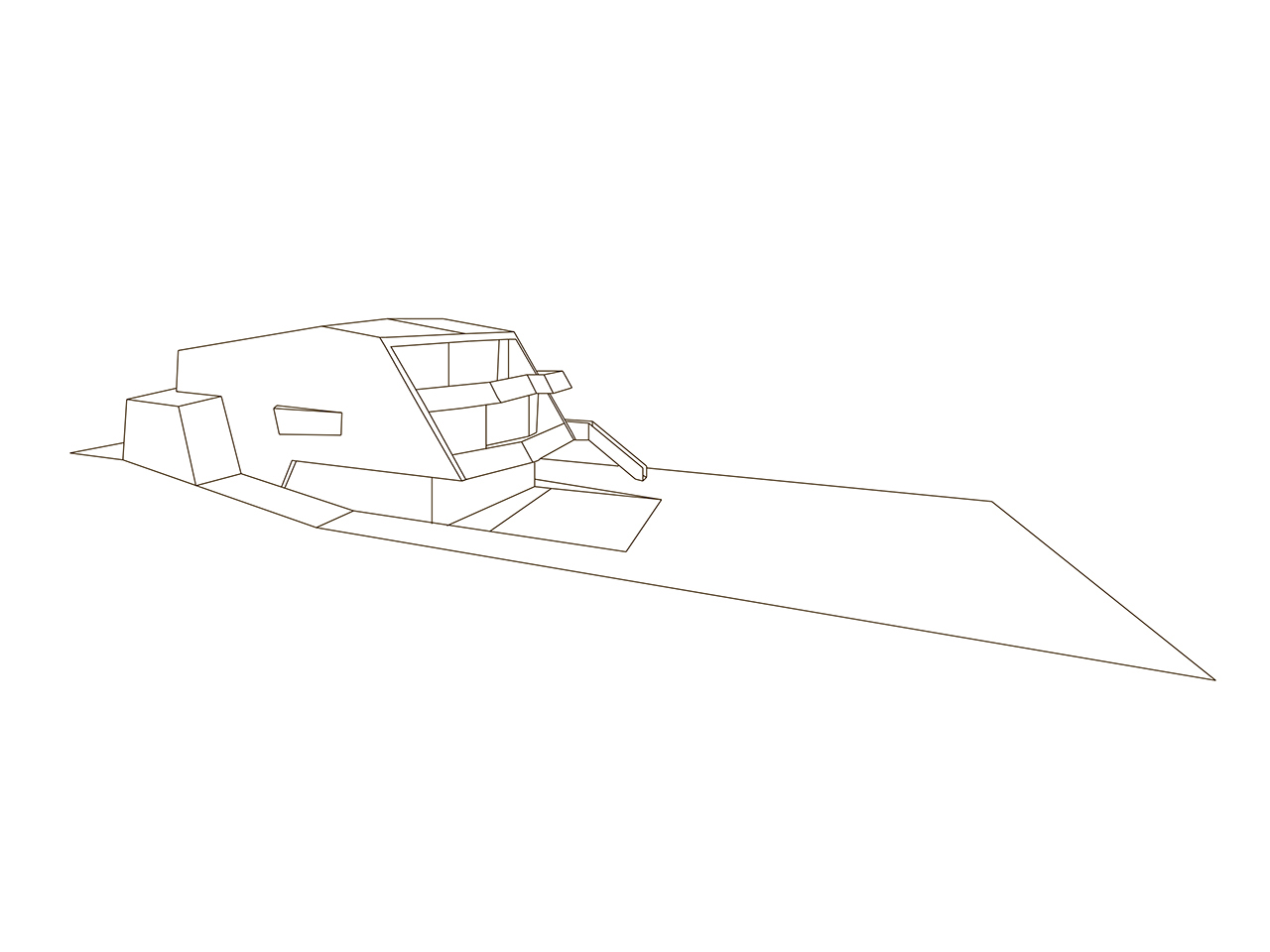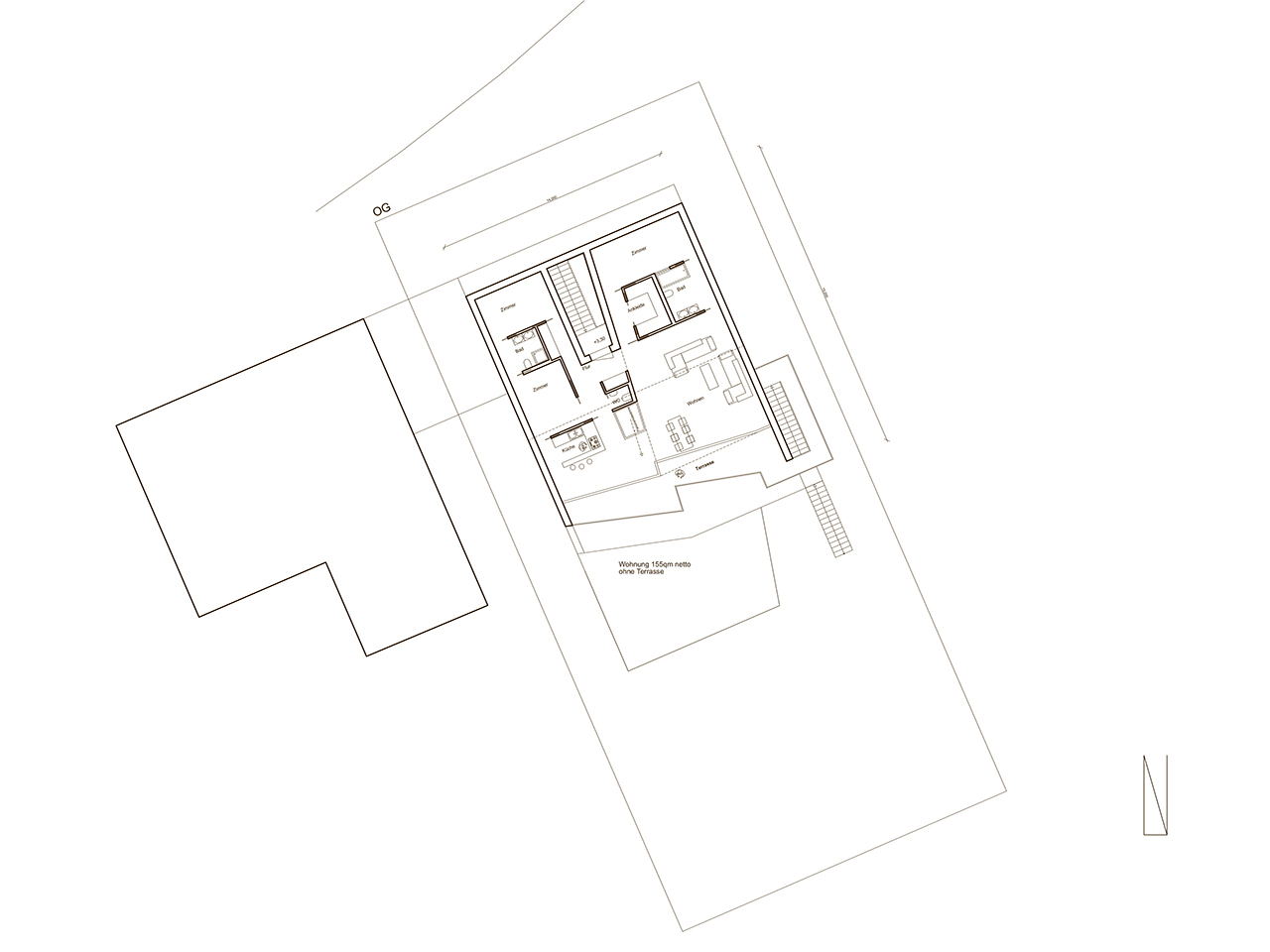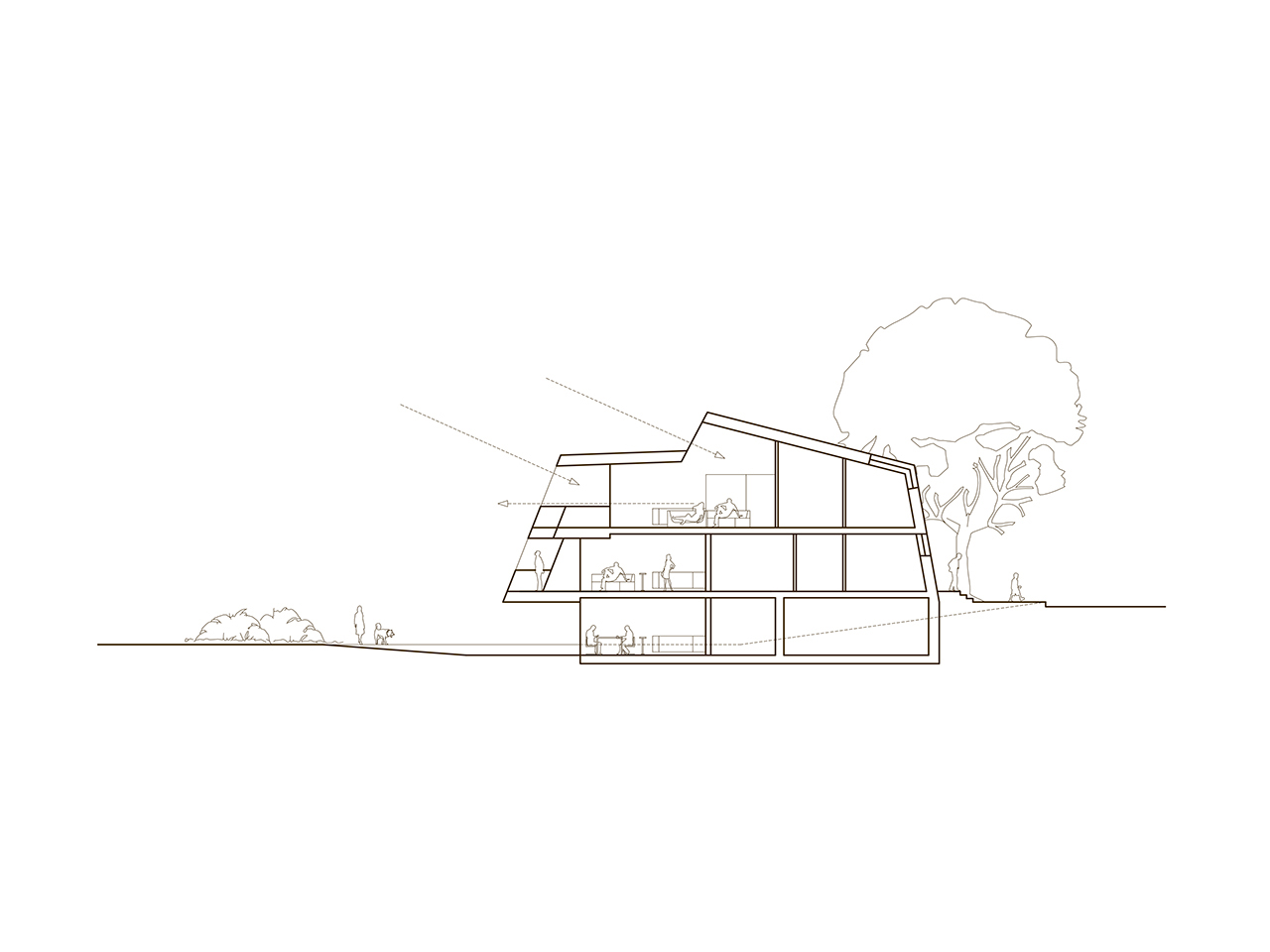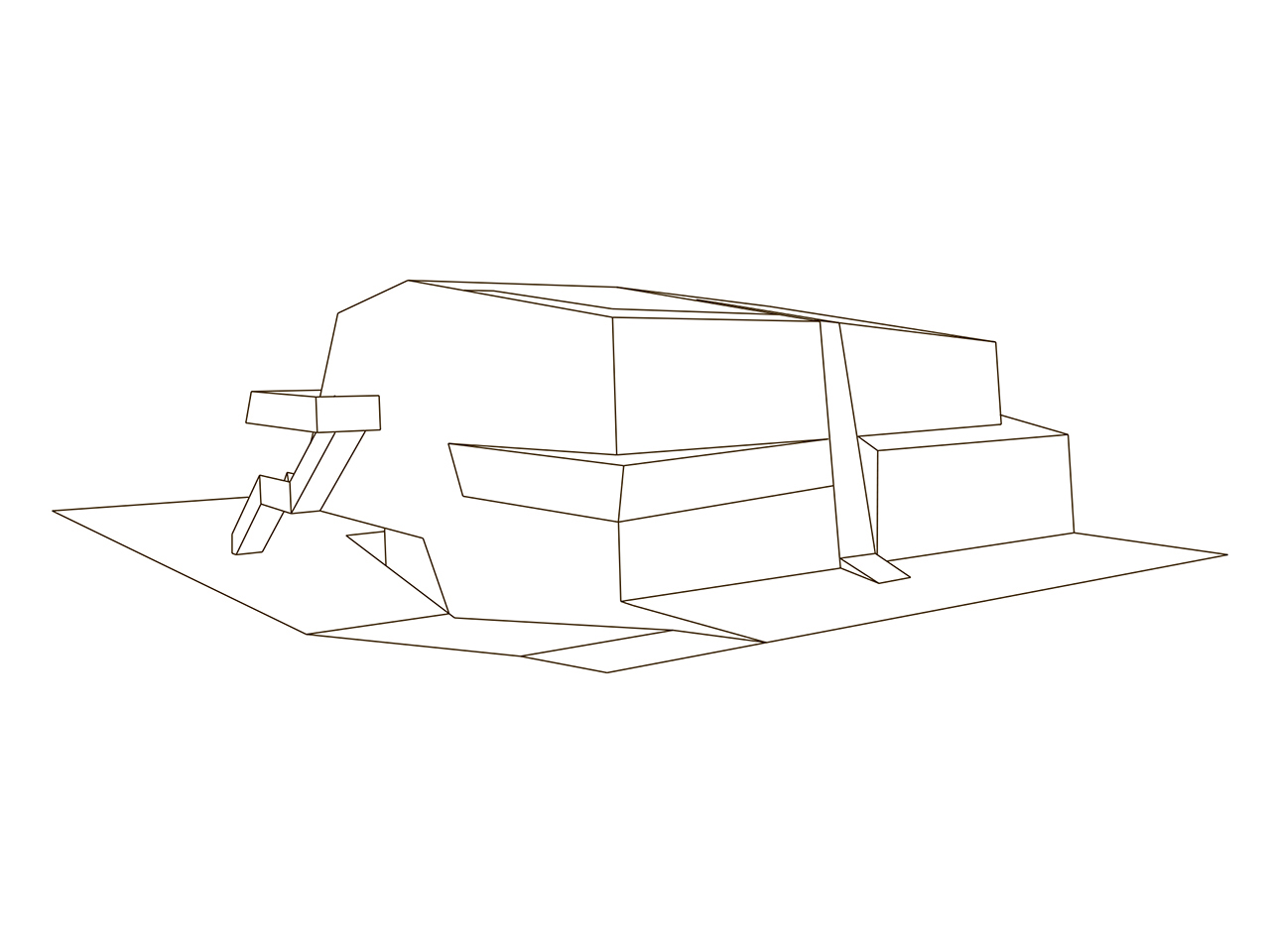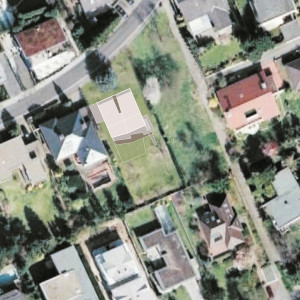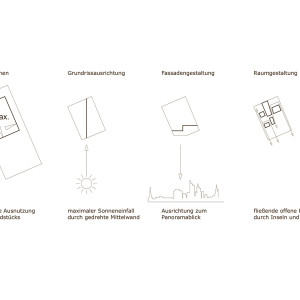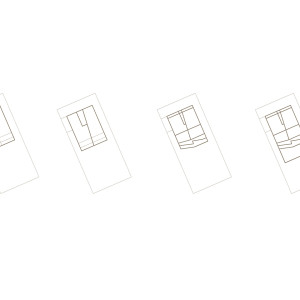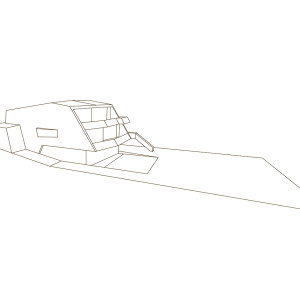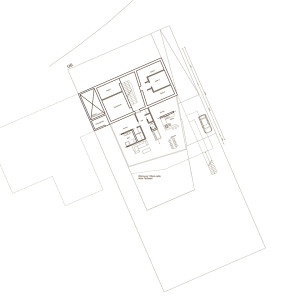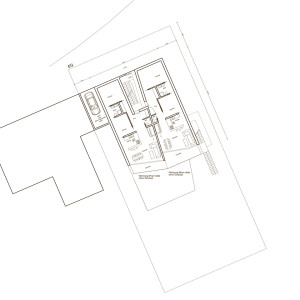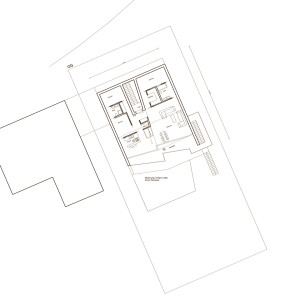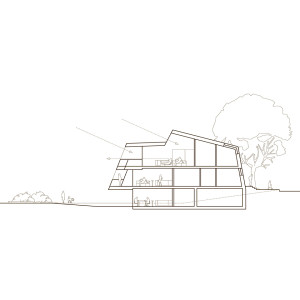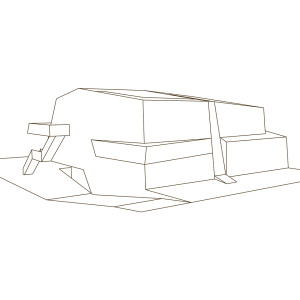 This concept for a multifamily residence in Frankfurt/Main maximises the building volume on the site within the legal constraints and allocates four spacious apartments on three levels.
The specific location of the building is celebrated through simple but efficient design tools: The alignment of a rotated centre wall and the southern facades allows for a maximum of light from the south and an optimized view to the city skyline of Frankfurt.
Due to the location on a slope the house and the apartments are accessed from the central level. The access façade is opened along the oblique centre wall so that the staircase is continuously illuminated. On the northern side, conventional window openings are replaced by glass volumes, hence accentuating the building sculpturally and making it even more dynamic.
The interior spaces are structured by spatial islands and sliding elements, hence creating a spatial continuum and allowing for gazes throughout the apartments. Therefore, the apartments appear to be more spacious and ample and the options of use are enhanced. From panorama bath tubs in the living rooms (which, when covered, can be used as seating areas) one can enjoy the spectacular views to the skyline of Frankfurt.