project management for a competition for the conversion of an existing office highrise to an apartment tower for GRAFT architects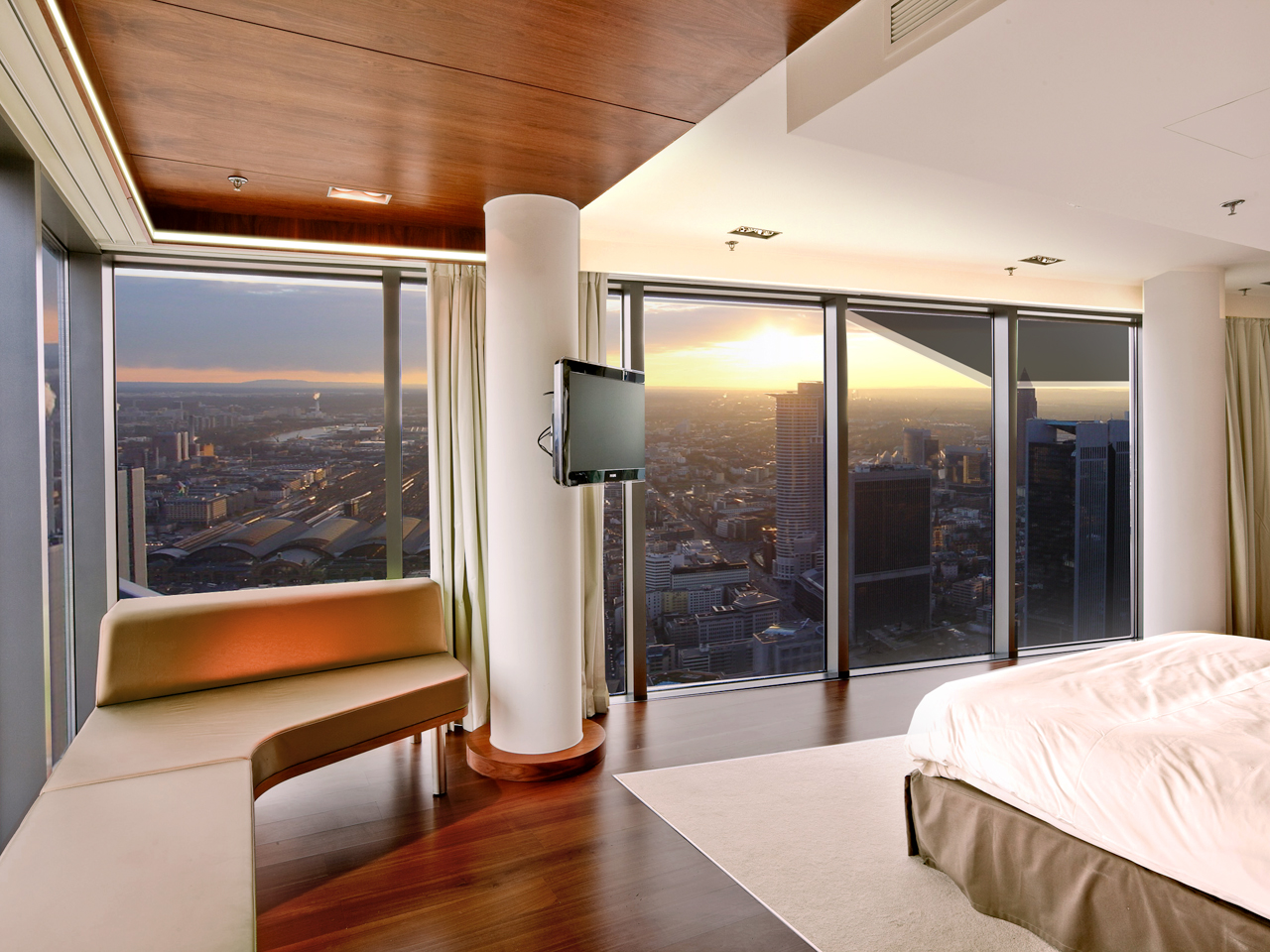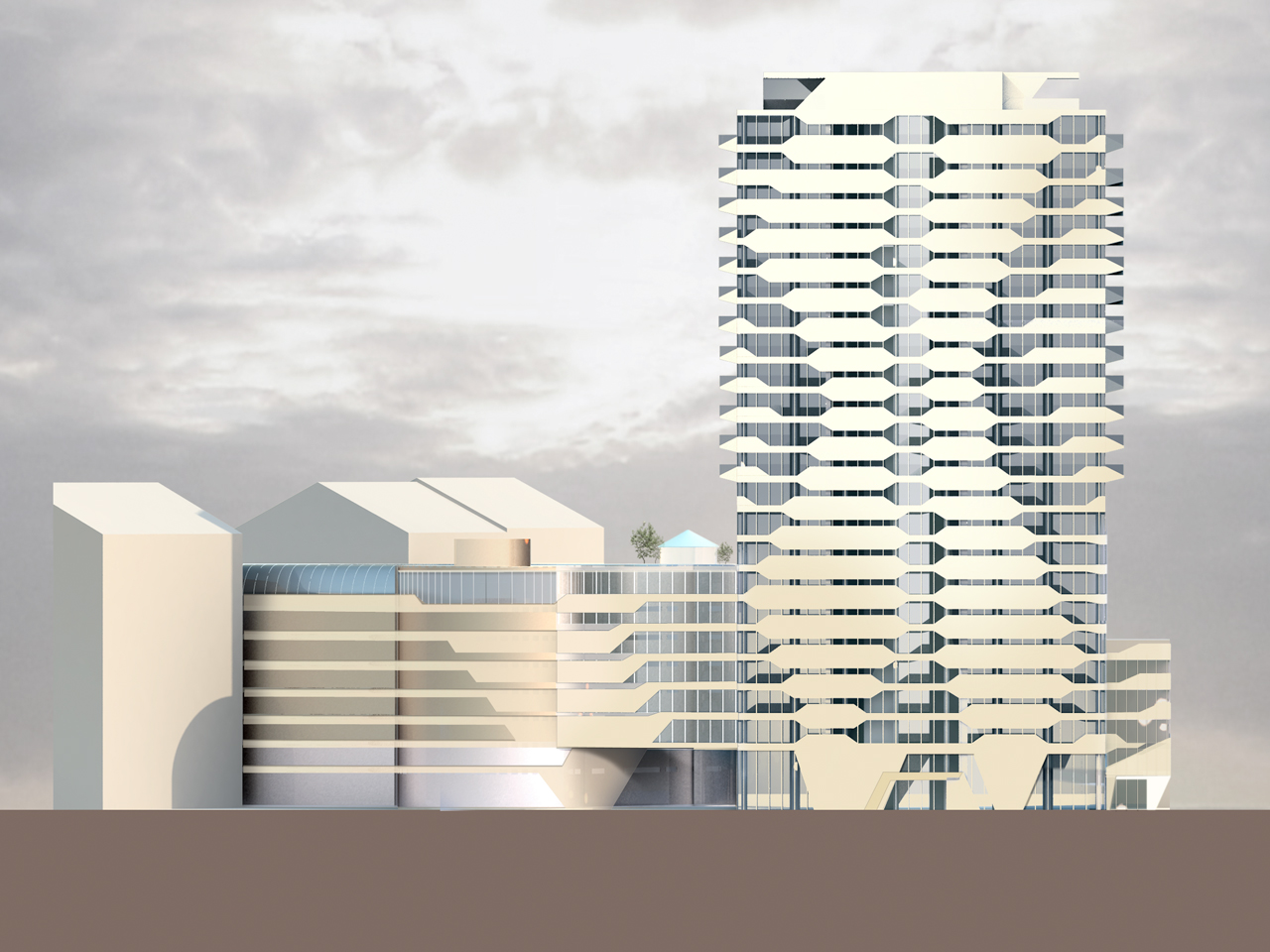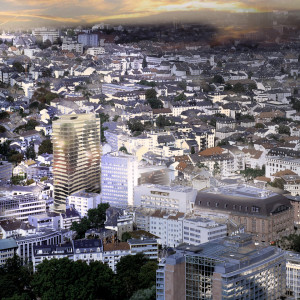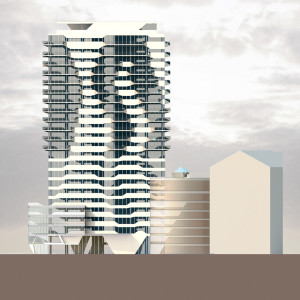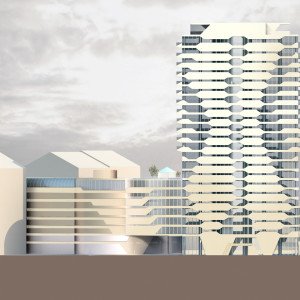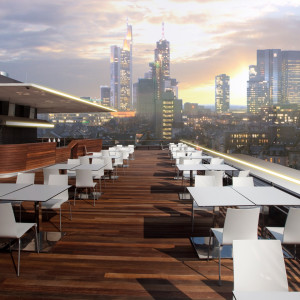 In combination with spacious, efficient and clear floor plans for apartments and lofts, this design for the structure and facade of the Tower Centre Frankfurt creates a distinctive, identity-building image within the context of Frankfurt's skyline. Open loft floor plans as well as conventional apartments with separate rooms are easily possible.  To increase marketing flexibility the units can be increased by adding rooms from adjacent units.
Each loft has a balcony, which is positioned for an optimal view of the surroundings, the skyline of Frankfurt and the Main River, as well as  through the corridors of neighbouring buildings. On lower floors, the lines of sight are crucial while the view into the distance on upper floors becomes increasingly important. The undulating position of the balconies along the height of the tower consequently becomes the decisive formative momentum of the facade. In the unique location in the heart of Frankfurt, all rooms provide a maximum panoramic view via horizontal window strips. As a basic principle, the percentage of glass in the facade is dependant upon the functions of the rooms, i.e. from sleeping to living, as well as the best vistas and efficient shading on the eastern, southern and western exposures of the tower has also been taken into consideration.