design for a ticket agency as stage set for architekten ZLS, with siegfried miedl, literature consulting: heiko daniels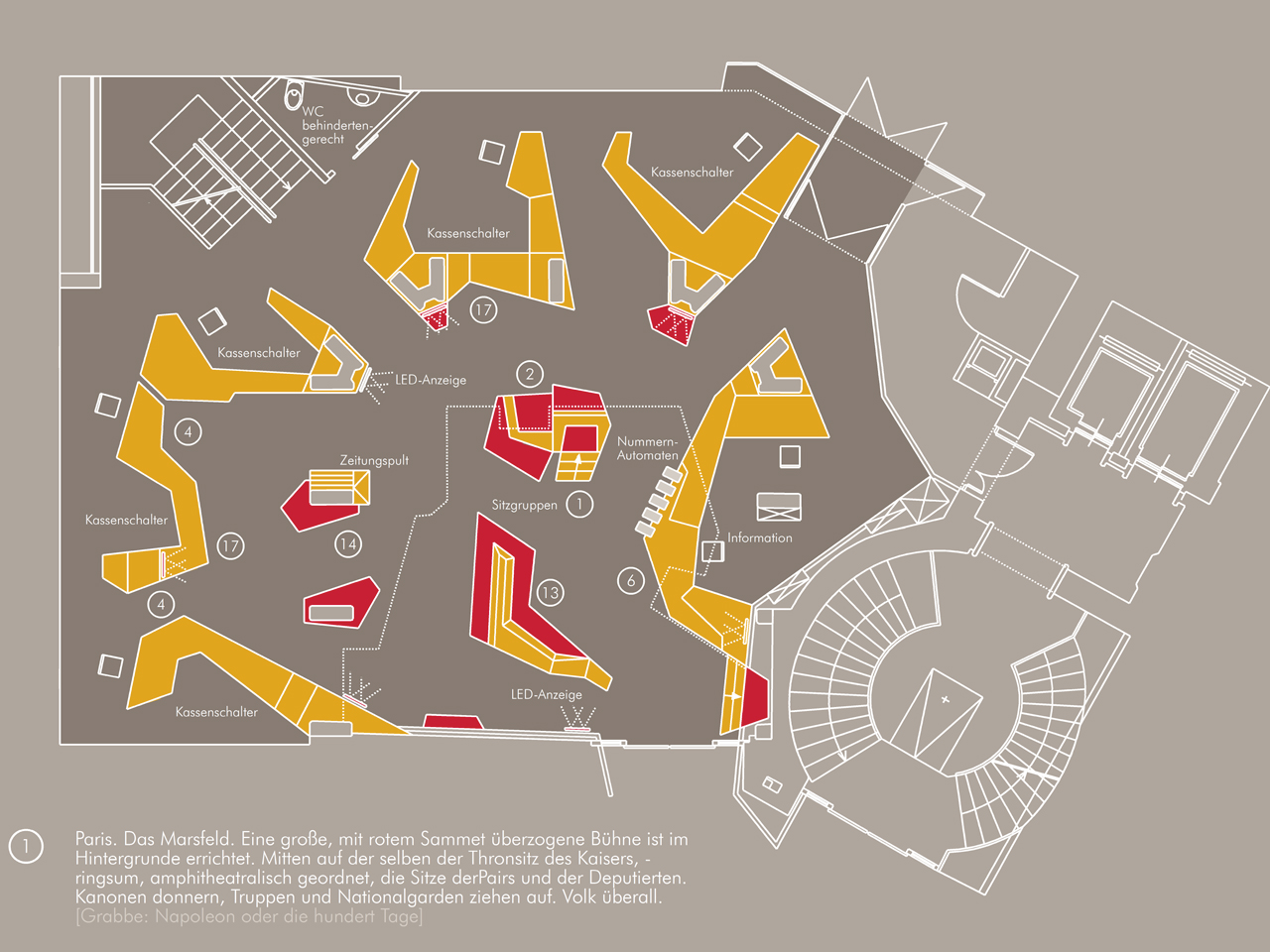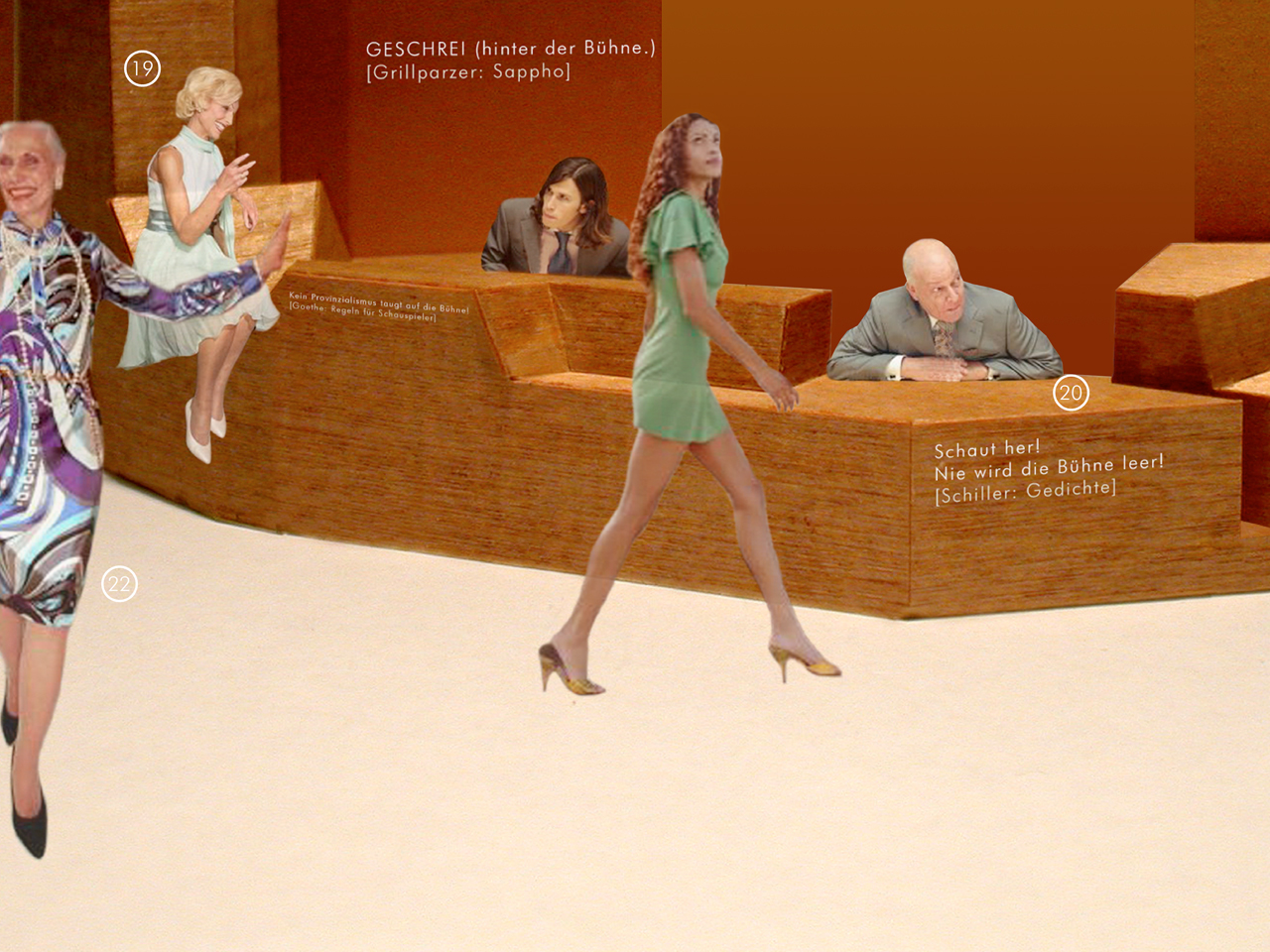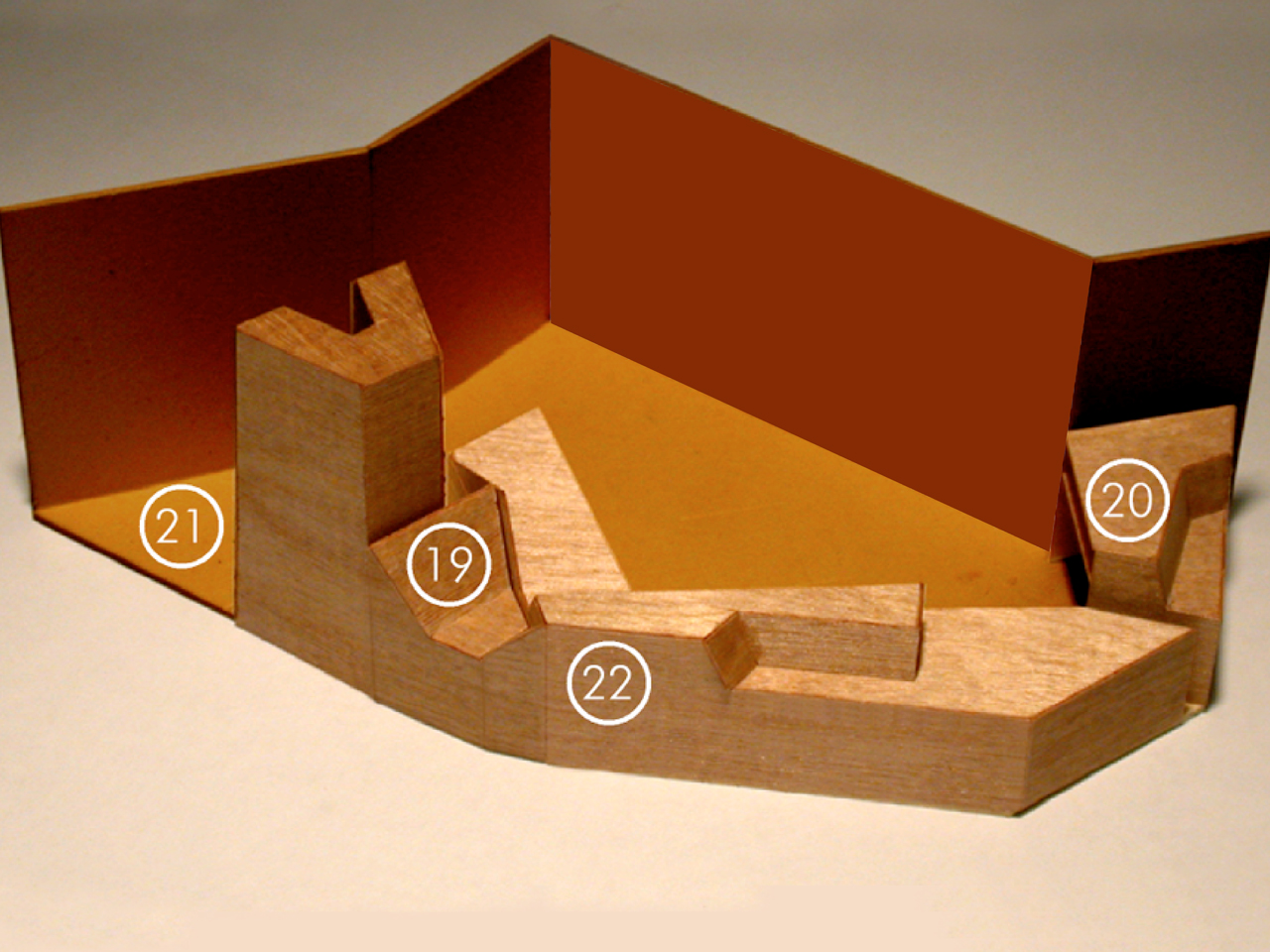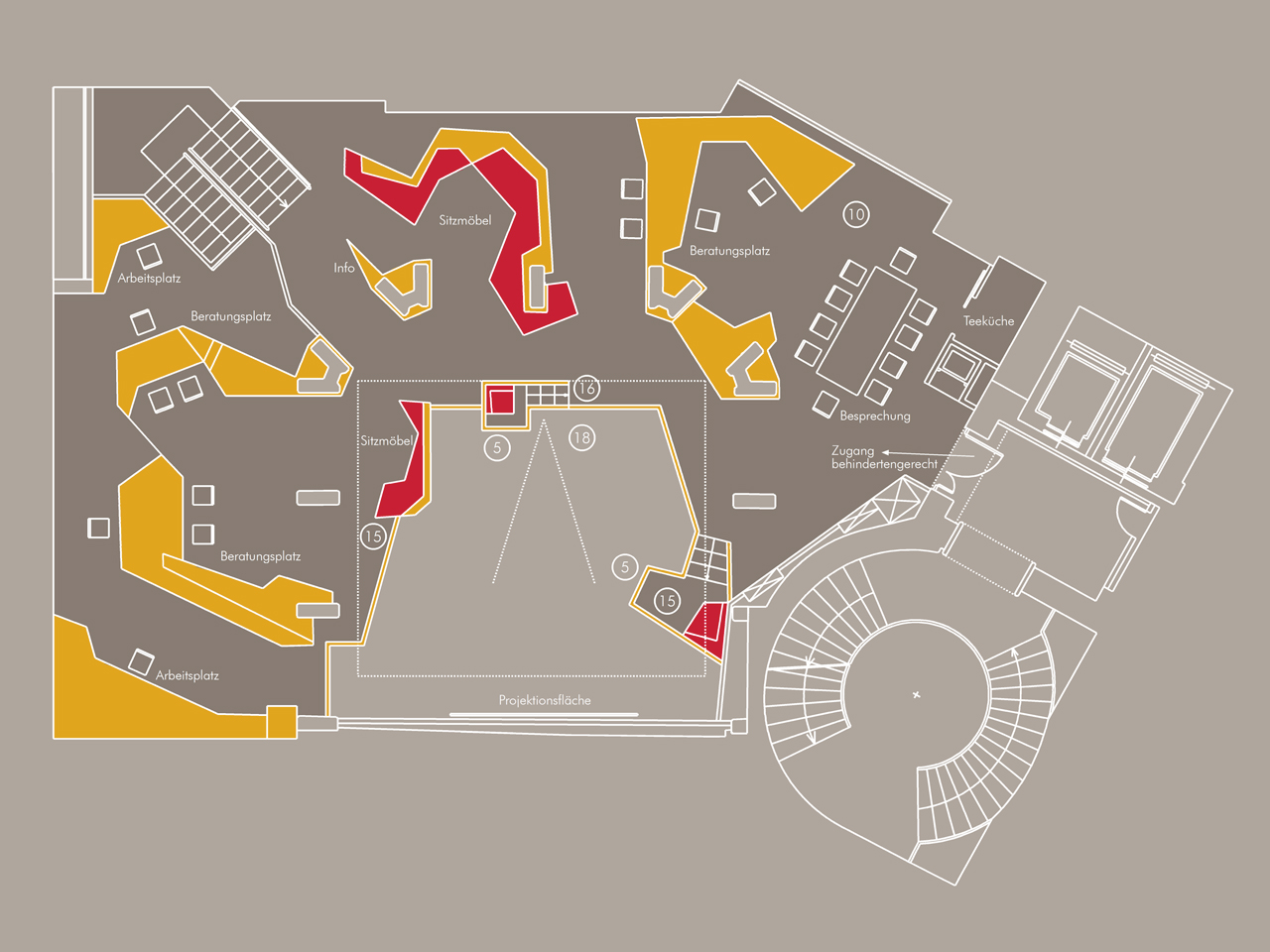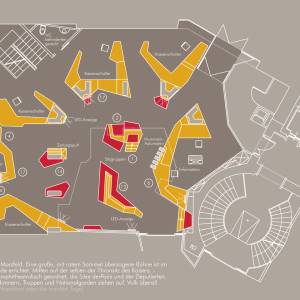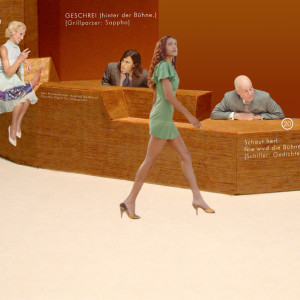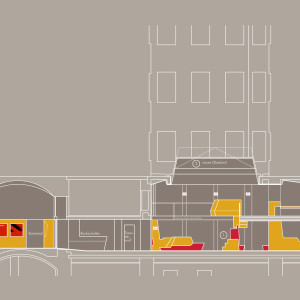 All the world's a stage, And all the men and women merely players; They have their exits and their entrances. (william shakespeare)
Here, with the purchase of your theatre ticket you become an actor onstage. Experience the functional and aesthetic elements of the ticket agency as a play on the language of the stage. You may stroll across our stage, be inspired by the architectural, visual and acoustic details and choose from the federal theatres' current programmes. For this, a variety of objects for seating and leaning are available. The stage space is bordered by a backdrop of elements including the information and ticket desks. Special services are available at advisory desks on the upper floor.
The human brain is my stage, my favourite director is my imagination. (frank wedekind)
The typographic arrangement of literary fragments from literature for and about the stage introduces the stage as a space of individual imagination. 'Acoustic spots' that whisper like a hidden prompter can be heard only in particular seating situations, surprising you with audio selections from the current programmes. In selected spots you can also hear an extended repertoire of audio texts on the topic of the stage.
Approach our stage with this knowledge and these sensations and you will understand what we want! (franz grillparzer)